Going green is a term that we hear so often these days. People shouting them out when having save the world walks, or banners and stickers that encourage to reuse and recycle to save the world and the list goes on. People have come with paper bags instead of plastic bags, electric vehicles instead of those that consume fuel and emit gases harmful to the environment, because global warming is a dilemma that cannot be ignored any longer. There is living proof that if we go in living the way we are without a change in our lifestyles we are soon going to see an end to the world as we know it. Since everyone is making an effort to change those in the field of construction have also decided to contribute towards saving the world. Read on to know how.Separating waste
Separating and Recycling waste material by construction companies is a helpful way of being environment friendly. Because some of the recycled material can be reused at the construction site itself for fill, which will reduce the burden on landfills with such waste material.
The use of self-healing cement
Cement is the most extensively used substance during construction, but it is also responsible for the emission of carbon gases when the cement starts to crack. To solve this issue commercial builders have sought the help of science to develop a type of cement that contains bacteria which will begin to germinate the moment water enters a crack in the cement. This process of germination by the bacteria will produce limestone which will then seal the crack before it can begin to corrode.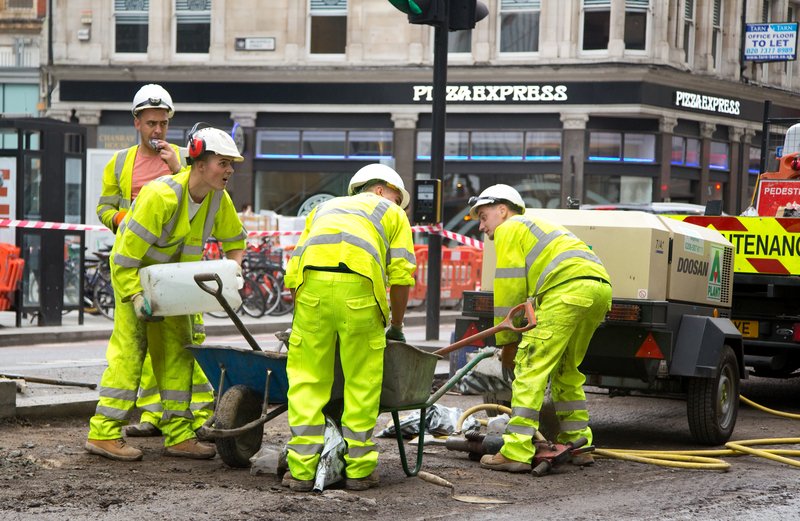 Minimizing the amount of vegetation that needs to be cleared
Deforestation and clearing off of vegetation is an issue that is discussed earnestly with regard to the issue of global warming. Although it is essential that we clear the tress to make land space available, most builders make the mistake of clearing up more land than is required, for ease of work. But being aware of the exact land size needed will help win over the hearts of many.
Reducing energy usageThis is an indirect way in which construction sites could contribute towards preventing global warming. By using the correct and good quality equipment and machinery there can be a whole lot of energy saved. Machinery that is fuel efficient, those that don't have oil leaks or release a lot of smoke and make less noise would be the ideal choice if you are planning to contribute towards the environment.Extending a helping hand need not be expensive and require extra effort. There are simple ways to achieve this in order to save your planet.
Related posts:
Tips On How To Keep A Construction Site Safe
Choose The Best Designs For Your Abode
How To Properly Hire A Demolishing Contractor For Your Projects?